Shrek – The Musical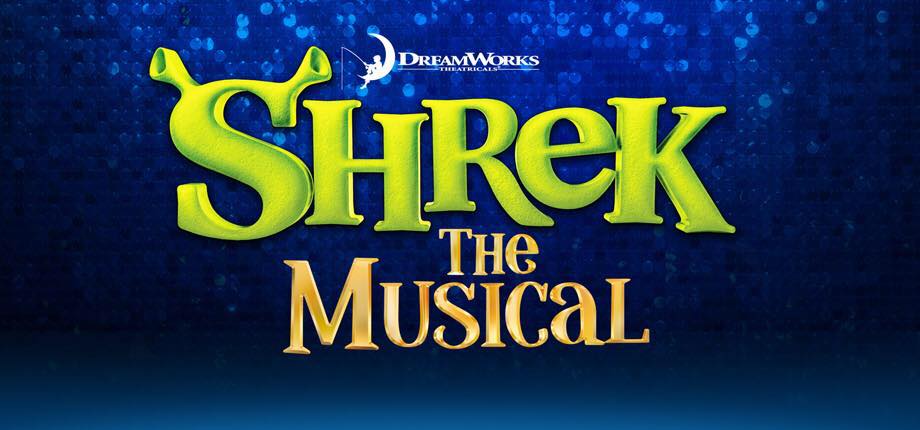 We went to the swamp this October to laugh and cry with the fairy tale characters in "Shrek the Musical."
The Broadway sensation, based on DreamWorks Animation's 2001 blockbuster Oscar-winning movie Shrek, will played October 5 through October 14 at Waubonsee Community College's Auditorium on the Sugar Grove campus.
This spectacular family friendly musical was directed by Chris Roe, music directed by Lisa Wukitsch, and choreographed by Jeni Donahue with support back stage from Alexander Roe, Emile-Margaret Spangler, Kevin Whittington, and Ann Bruni.
Over 1,000 people came to see this awesome production!! Thank you to all who attended.
The amazing cast:
Shrek: Patrick Stinson, Oswego
Fiona: Julie Martin, Montgomery
Donkey: Simon Rodriquez, Jr.
Lord Farquaad: Matt Colbert, Naperville
Allison Arquezo, St. Charles: Humpty Dumpty
Layla Bohl, Yorkville: Teen Fiona/Fairy Godmother
Miranda Colin: Ugly Duckling
Marilyn DiCola, Yorkville: Wicked Witch
Kiersa Downs, Oswego: Elf
Oliver Downs, Oswego: Young Shrek/Baby Bear
Zach Eckhardt: King Harold/Wolf
Linda Johnson, Somonauk: Mad Hatter
Savannah Johnson, Yorkville: Pinocchio
Hannah Kennedy (formerly Schobert), Elk Grove Village: Gingy/Tap Dancing Rat/Bluebird
Robyn Lycan, Montgomery: Blind Mouse
Aidan McGarry, Plano: Three Little Pigs
Meg McGarry, Plano: Dragon/Tap Dancing Rat
Rosie McGarry, Plano: Tap Dancing Rat/Tinkerbell
Jacob Morton, DeKalb: Guard/Knight
Abi Munar, Plano: White Rabbit
Sarah Ramos, Aurora: Peter Pan
Allison Scigalski, Aurora: Blind Mouse/Tap Dancing Rat
Jacob Teeling, Yorkville: Papa Ogre/Guard/Knight
Nola Tellone, Yorkville: Young Fiona/Sugar Plum Fairy
Michele Wade, Somonauk: Mama Bear
Aaron Whittington, Bolingbrook: Guard/Knight
Andrew Whittington, Bolingbrook: Guard/Knight
Jen Whittington, Bolingbrook: Mama Ogre
Sean Williams, Chicago: Captain of the Guard/Knight/Papa Bear
Lisa Wukitsch, Geneva: Blind Mouse