Academy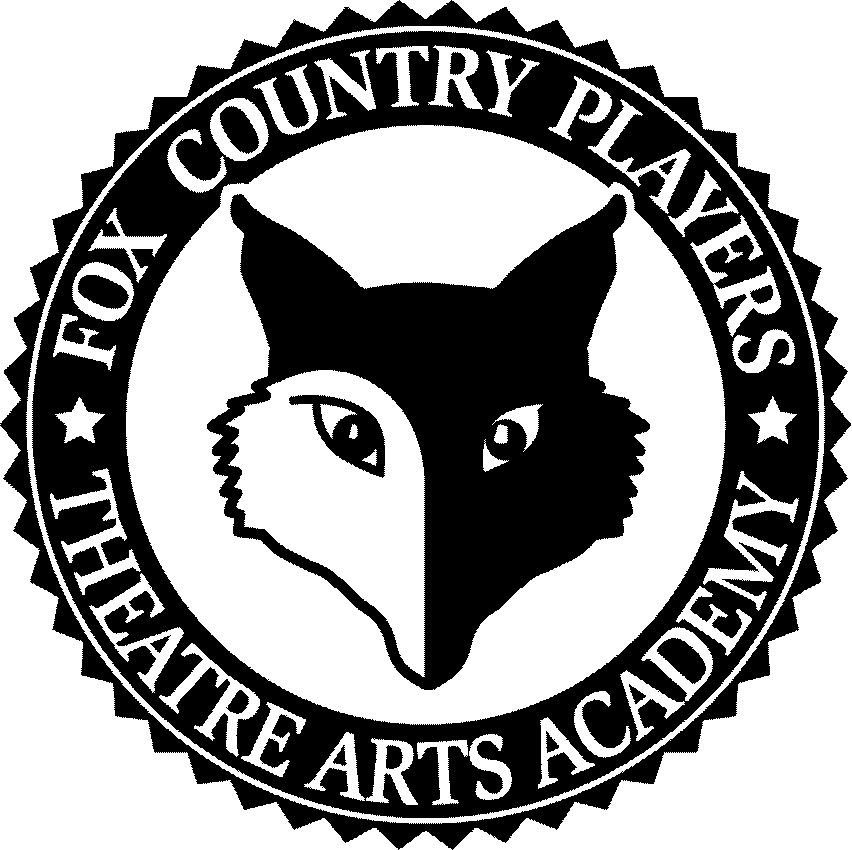 Fox Country Players' Theatre Arts Academy was held at Waubonsee Community College in Sugar Grove.
July 8 through July 19, 2019
Elementary students (grades 1-8 in the fall) met from 9-12 a.m. for 2 weeks, starting July 8, 2019.  The students performed their show on Friday, July 19 and and Saturday, July 20 at 7:00 p.m.
They worked on developing their performance skills under the expert direction of theatre professionals and educators.  In a positive environment, these students gain confidence and poise as they explore every aspect of live theatre.
Now announcing our amazing and talented Academy staff:
Jen Whittington – Academy Director 
Meredith Olson – Director grades 1-3
Meg McGarry  – Director grades 4-5
Matt Weaver – Director grades 6-8
John Harker – Musical Director
Alyssa Bulin – Choreographer
Jenny Fule – Art Director and Photographer
Patrick Stinson – Technical Supervisor
Kevin Whittington – Sets Supervisor
Nan Grommes – Business Manager
Dates for our 2020 Theatre Arts Academy will be announced in the next few months.
Now looking for Theatre Arts Academy Mentors!
RISE UP and be a Mentor!
Mentors are high school or college age role models with the desire to share their talents and love of theatre with younger students. Ideal Mentors are self-starters who possess a positive, helpful attitude, strong leadership qualities and are committed to executing their assigned role to the best of their ability. The Mentors will also be part of the show! After the students depart at 12:00pm, the Mentors will participate in a workshop-style rehearsal with our talented staff to prepare their own part of The Greatest Show Production. Daily rehearsals will be from 12:30pm-2:00pm. Mentoring looks great on a college application, prepares you for future directing/theatre opportunities and builds positive leadership experiences that are useful in college and beyond!
Apply here with our Mentor Application 2019!
If you are interested, download the form and submit your applications to Jen Whittington at fcp.theartsacademy@gmail.com, fax your completed form to 630-553-9053 or mail to P.O. Box 46 Yorkville, IL 60560 as soon as possible.